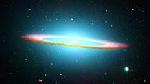 NURSERY RHYMES FROM THE PERIODIC TABLE
(secondary school and older)
Origins and etymologies of the hundred and twenty known substances of the Periodic Table of Elements classified by Dimitri Ivanovitch Mendeleiev a formidable raconteur as the story goes. Several, large wall hangings of the Table will be scrutinized with a poetic eye.
(Requires special conditions)
_____
CONS-TELL-ATIONS
Sky stories of the sun, moon and stars from countries other than Europe - Indonesia, Africa, the Americas. With a projection of images from NASA.
(Originally created for the planetariums of Denmark with help from the European Council )
______
NUMBERS RECOUNTED IN STORY AND CIPHER
An interactive workshop in which you will be introduced to various number systems of the world; learn fingermath and be initiated to the Chinese abacus.
A world where Tell and Tally rhyme!
From 8 years and older
------
CALENDARIUM
Using a circle onto which each participant inscribes his or her own personal signs from world astrological imagery (Egyptian, Gaelic, Chinese, alchemical, etc.) follow the thread of our own calender to its source. Includes a presentation of a small collection of calendars from different countries.
--------
EAT 'EM ALL...OH JEESE'!
Etymologies
Understand and use Greek and Latin Roots in grammar school/
Anyone, with the proper motivation and stimulation from 10 years and up, is capable, and even enthusiastic about recognizing, understanding and reflecting on our linguistic heritage. And then creating very ingenious neologisms!